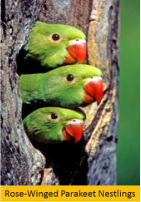 Welcome to the Catskill Bird Club website. Our goal is to provide networking capabilities for owners, potential owners or enthusiasts of exotic birds and facilitate the exchange of information.
We hope you find our website educational and that it increases your awareness of the many types of exotic birds and their different qualities and needs. We also provide links to other sites of interest to bird lovers.
Our members submit humorous and informational stories about their favorite fowl friends, and participate in our
Catskill Birdclub Forum
. We invite you to share your tales and even become a member!
---
​Events:
HAPPY NEW YEAR &
MEETING REMINDER
OUR FIRST MEETING OF 2017 WILL BE THIS
THURSDAY EVENING,
JANUARY 12TH, 7:30
,
IN OUR MEETING ROOM AT 20 CRYSTAL ST. MONTICELLO.
OUR GUEST SPEAKER WILL BE
BRENDASELDIN, ANIMAL COMMUNICATOR.
BRING YOUR QUESTIONS AND ENJOY THE MEETING.
MAYBE SHE CAN CONTACT YOUR BIRD OR ANOTHER PET A
ND COMMUNICATE WITH HIM/HER.
DON'T MISS THE MEETING; IT SHOULD BE VERY INTERESTING!
For more information: Richie
845 794-7966
or Matt: 845 747-9370
What a Treat!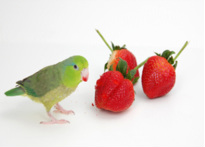 ---
Join our Members Forum!

© Inaquim | Stock Free Images & Dreamstime Stock Photos
Click on the Macaws (to the Right) to open the Catskill Exotic Bird Club Forum
---