​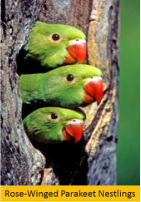 ---
​Events:
The next meeting of
The Catskill Exotic Bird Club
is Thursday evening, June 15th, 7:30,
in our meeting room at 20 Crystal St. in Monticello.
NOTE CHANGE DATE - for June only -
our meeting will be on the THIRD THURSDAY this month!
Our Speaker will be Riley Miller
Riley works at Petco in Middletown and
will talk about what is involved in buying a parakeet and other birds,
what is needed, how to set them up and how to care for them
This should be an informative and interesting meeting!
Bring your questions for her on pet bird care

If you haven't yet signed up for our gala 30th anniversary dinner/party/meeting.......please do so!

Call Richie 794-7966 or Matt 474-9370 for more information..
What a Treat!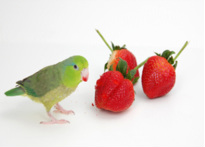 ---
Join our Members Forum!

© Inaquim | Stock Free Images & Dreamstime Stock Photos
Click on the Macaws (to the Right) to open the Catskill Exotic Bird Club Forum
---